How to make your own Glow in the Dark Glue
In this article, we show you how you can make super bright glow in the dark glue by mixing glow powder with clear water based glue. As a result, this quality product can then be used for industrial use like glow signage production or for making glow in the dark slime.
Glow in the Dark
For those who are not familiar with what this is, well this is similar to photosynthesis – the chemical process of absorbing surrounding light and storing it, and releasing the stored light when it is dark.
Actually, the process of absorbing and releasing is constant but the release can only be seen in the dark.
Due to this characteristic and the fact that glow materials can now glow in the dark for hours, it can be used both for entertainment and safety purposes.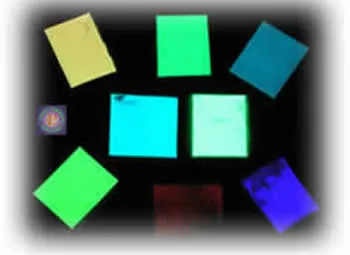 Glow in the dark comes in the raw material form of glow powder. We use glow powder to produce all other glow in the dark materials like glow stickers, glow plastic, glow cloth and so on.
Today, we will be showing you how to make Glow in the Dark Glue.
Glow in the Dark Glue
Ready made glow glue is available for in retail outlets but the glow quality is not that good.  Here, we show you how to D.I.Y and get a glow glue that glows brighter and longer than ones sold in retail stores.
Glow in the Dark Glue Ingredients:
Glow-in-the-dark powder
Clear water-based glue
Water for diluting
A small bowl to mix everything in
Wooden spoon for mixing
Mix about 30 grams of Glow Powder into 100ml of Clear Glue.
Add water to dilute as necessary.
Stir the mixture until it reaches a nice smooth texture.